SocialPorte Call of Duty contest is coming up soon. 
The contest is going to be in Two teams: Team A and Team B. Each team will hold a player of 100 persons and the winner of each team that is Team A winner and Team B winner will compete against each other and the winner gets the cash prize.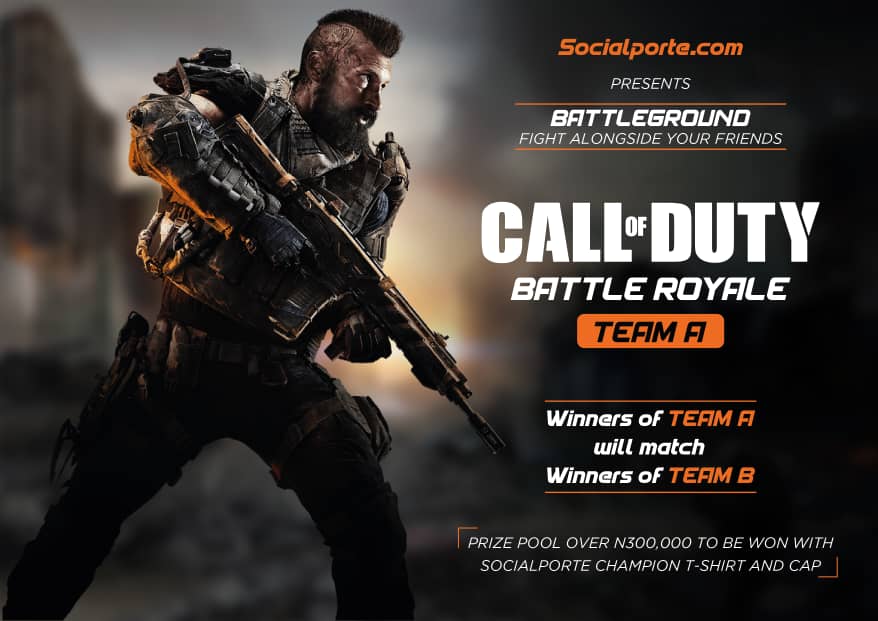 Note to participate in the up coming contest; You have to join one team amongst the both teams, that is it is either you join Team A or you join Team B. Note: you can not join both teams and if you are found on either of the team you will be automatically disqualified, please avoid been on both teams so that you can be able to partake in the game.
Always visit the platform to know when the next contest starts, You sure don't wanna miss out.